Map Unavailable
Location
Wartburg Seminary
ONLINE
Dubuque, IA, 52001
Date/Time
Date(s) - 04/15/2020
9:00 am - 5:00 pm
Category(ies)
Creation in Crisis: Science and Theology Respond
One-Day Digital Conference: April 15, 2020
The Creation in Crisis: Science and Theology Respond Conference focuses on the urgent environmental crisis facing humanity and our entire planet. We are privileged to welcome Nalini Nadkarni, Cornelia Mutel, and Larry Rasmussen as our keynote presenters and panelists. Each brings insightful perspectives on the ethical challenges we face in responding to this global crisis. The program also will feature the opportunity to participate in workshops on environmental themes.
This one-day digital conference is offered as a result of Wartburg's grant award from the American Association for the Advancement of Science (AAAS) to participate in the Science for Seminaries project of the AAAS Dialogue on Science, Ethics and Religion (DoSER) Program.
READ MORE AND REGISTER HERE:
IPL SUPPORTER CONNIE MUTEL IS A SPEAKER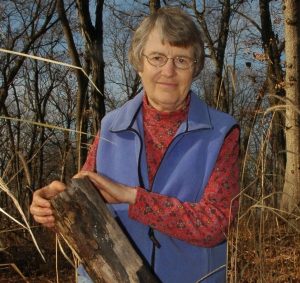 Cornelia Mutel has written many diverse publications about Iowa's natural history and ecological restoration, and is a regular speaker on these subjects. Her most recent books include The Emerald Horizon: The History of Nature in Iowa (2008); A Watershed Year: Anatomy of the Iowa Floods of 2008 (2010); and A Sugar Creek Chronicle: Observing Climate Change from a Midwestern Woodland (2016). Before her recent retirement, she was Senior Science Writer at the University of Iowa's IIHR-Hydroscience & Engineering, College of Engineering.